At Kristina Fidelskaya, we believe that having the right pieces in your foundational wardrobe is key to building a sustainable wardrobe. With this in mind, our thoughtful pieces fuse classic and contemporary for truly timeless styles, that are crafted with rigour and respect by an expert team of designers, pattern cutters and tailors in our Dubai Atelier.

Our commitment to ethical and sustainable practices begins before the KF Atelier - the materials we use are carefully sourced, innovated and treated, always weighing up their cost to the planet. We often choose natural materials, like leather, which offers unrivalled durability and resilience around a lifetime of wear. We produce our collections in limited runs to minimise waste. Our collections are as sustainable as they can be, and we are devoted to improving.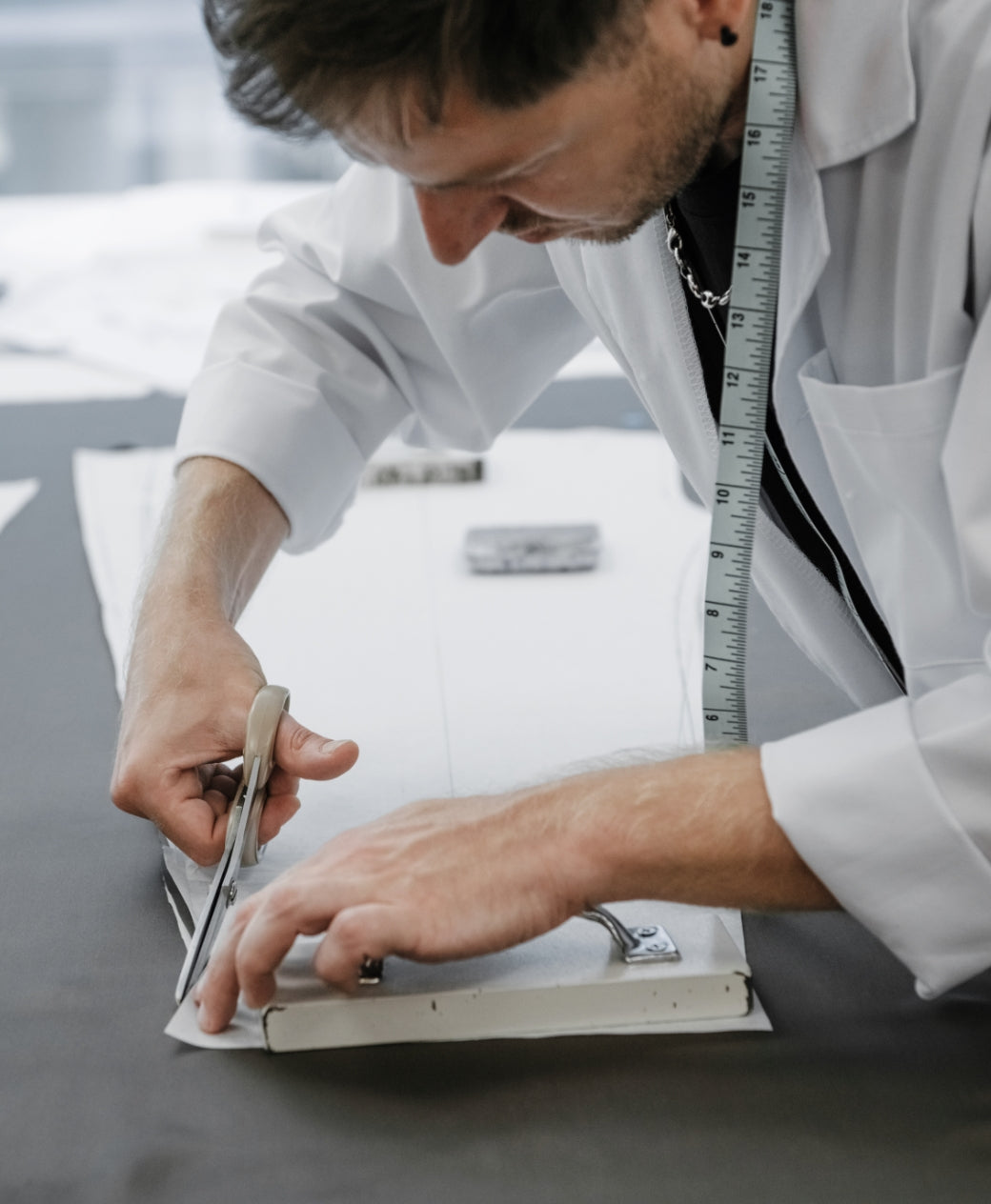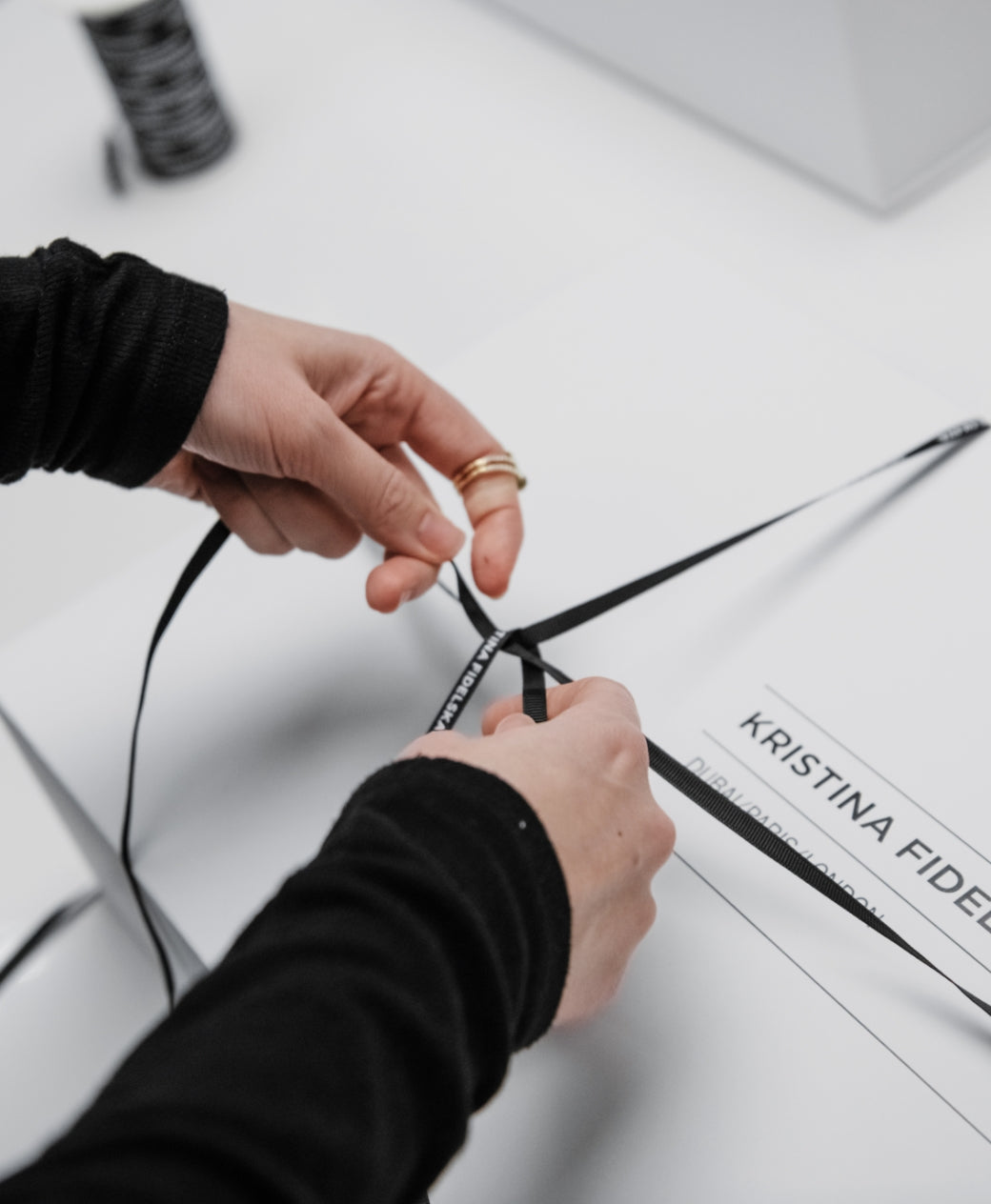 It's All In The Detail:
The much-loved Gathered Tulle & Feather Evening Dress is made using 120 meters of tulle and 1000 hand-selected by-product Florentine cockerel feathers. Each ruffle and feather placement is completed by hand, taking 3 tailors over 100 hrs to complete each dress.

Uncompromising craftsmanship across our ready to wear collections and bespoke offering means our pieces stand the test of time, evolving with you and your lifestyle.